This year we are launching the Creative Young Entrepreneur (CYE). This is an international competition organised to honour our young entrepreneurs, and to encourage them in their quest for global success. It offers them the opportunity to present their project to hand-picked experts. Whether the company is in the start-up phase, developing a concept or has been running for less than 18 months, everyone is welcome to join this great journey.
The conditions for admission are as follows :
✔️ The participant must be an active member of JCI
✔️ The participant must be between 18 and 40 years old
✔️ Applications must be in English
Applications will then be reviewed by a panel of expert judges. Selected participants will receive high quality training to compete at their Area Conference. During these events, each applicant will receive professional feedback from the judges and answer their questions in order to better build the project.
The application deadlines for each region are as follows
🌎 2021 JCI America Conference: March 1 to May 24, 2021
🌍 2021 JCI Europe Conference: April 4 – May 31, 2021
🌍 2021 JCI Africa & Middle East Conference: March 13 – May 31, 2021
🌏 2021 JCI Asia-Pacific Conference 201: March 29 – July 5, 2021
At the end of each conference, winners will be selected. The top 2 finalists will be invited to the 2021 JCI World Congress to participate in the finals. Put those hard-earned skills and experience to use by registering today and in turn, reap the rewards of access to expert training and advice and the potential to win $5,000 USD at the area conference and $10,000 USD as a Grand Prize at the World Congress! With these exciting changes, the application fee remains at $50 USD and applicants must meet the 18-40 age requirement. Access the application at the JCI Store and apply today!
But beyond the fun of participating in a competition and presenting your project to experts, this international competition aligns with our Four Areas of Opportunity at JCI. It is important that these ideals are maintained and kept at the forefront of their entrepreneurial work.
Individual development: This international competition offers participants the opportunity to present their ideas and projects to a panel of expert judges and a live audience. All selected candidates will participate in a training and mentoring development session a few days before Congress.
Business and entrepreneurship: For this programme you will need to explain your business model, marketing position, strategic objectives and how your business will start to make a profit and become sustainable.
Community action: Does your project involve the community? We want to see how your business benefits not only yourself, but also the positive effects it has on its employees, customers and surrounding community. This pillar, focused on supporting the workforce, is essential to being an ethical leader.
International Collaboration: The most capable and effective organisations are those that connect and can expand globally. Perhaps yours has real international potential. Describe how the future success of your business could lead to healthy market growth. It's important when planning anything to look ahead and make connections around the world to find a customer, supplier, business partner, investor or mentor. As a global community of young entrepreneurial leaders and international citizens, we are stronger when we work together.
Who are the jury members?
As we prepare to launch the Creative Young Entrepreneur Program (CYE) at upcoming JCI Area Conferences, we are excited to announce the judges and mentors for the European Competition!
These well-established entrepreneurs and investors are experts in finance and the startup economy and are sure to bring valuable insight into participants' CYE submissions, they will also be running a whole series of valuable training sessions for all CYE applicants in early June, ahead of the European Conference.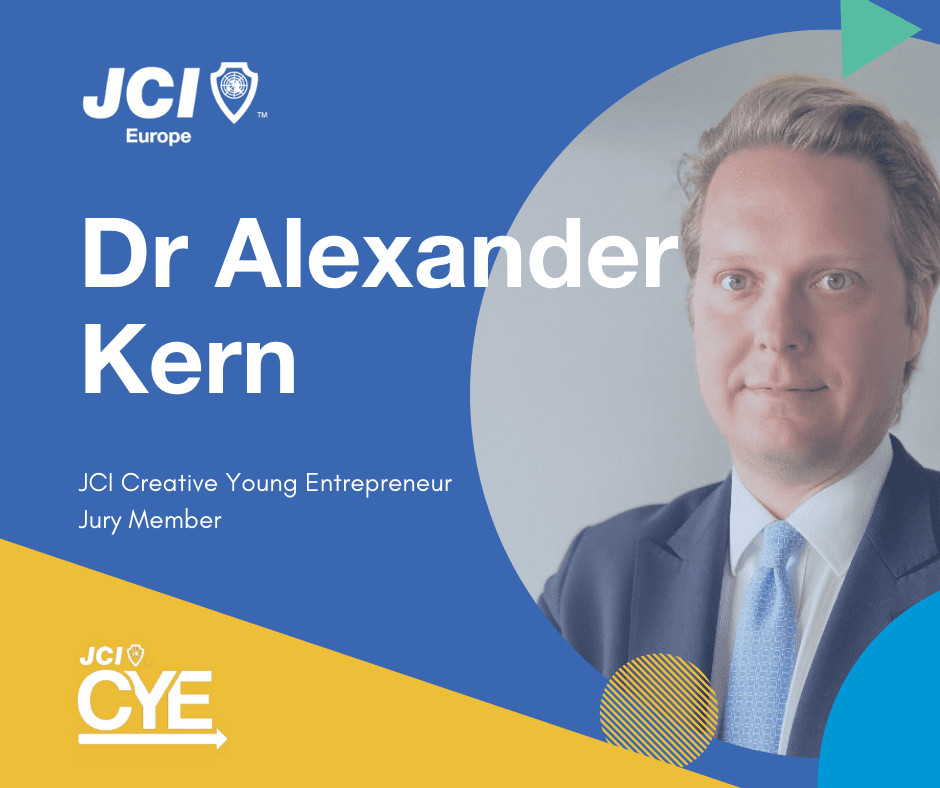 Dr Alexander Kern is a German venture capital fund manager, public speaker, author and university professor, whose work focuses on fostering innovation and sustainability. He is the Managing Partner at the Euro-Institute and AKX Capital, advisory firms setting up international venture capital and private equity funds. He is a Professor for Entrepreneurship and Venture Capital at EDHEC (France) and the International University of Monaco. Dr. Kern has also written many different academic articles and books on finance, particularly on his area of expertise.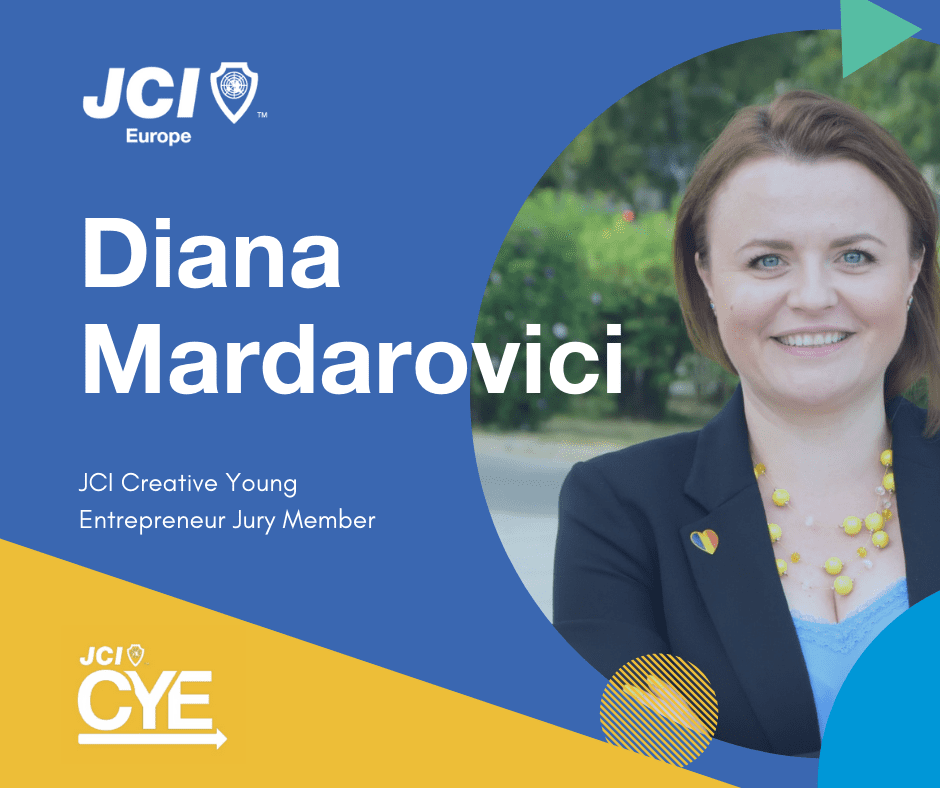 Diana Mardarovici is a business development consultant based in Bucharest, Romania, working on her PhD in Economics. With 15 years of experience in sales, marketing and international development, she has worked on hundreds of business plans and development strategies. Her clients over the years have ranged from small cafes to large real estate developers. An experienced trainer and former JCI Vice President in 2018, her focus is on preparing SME's and local entrepreneurs for sustainable growth. Diana Mardarovici serves as City Councilor of Bucharest, the 4th largest city of the European Union, where she is a member of the Budget, Patrimony and City Companies supervisory committees. She is currently appointed as a member of the stakeholders' board in three different city companies.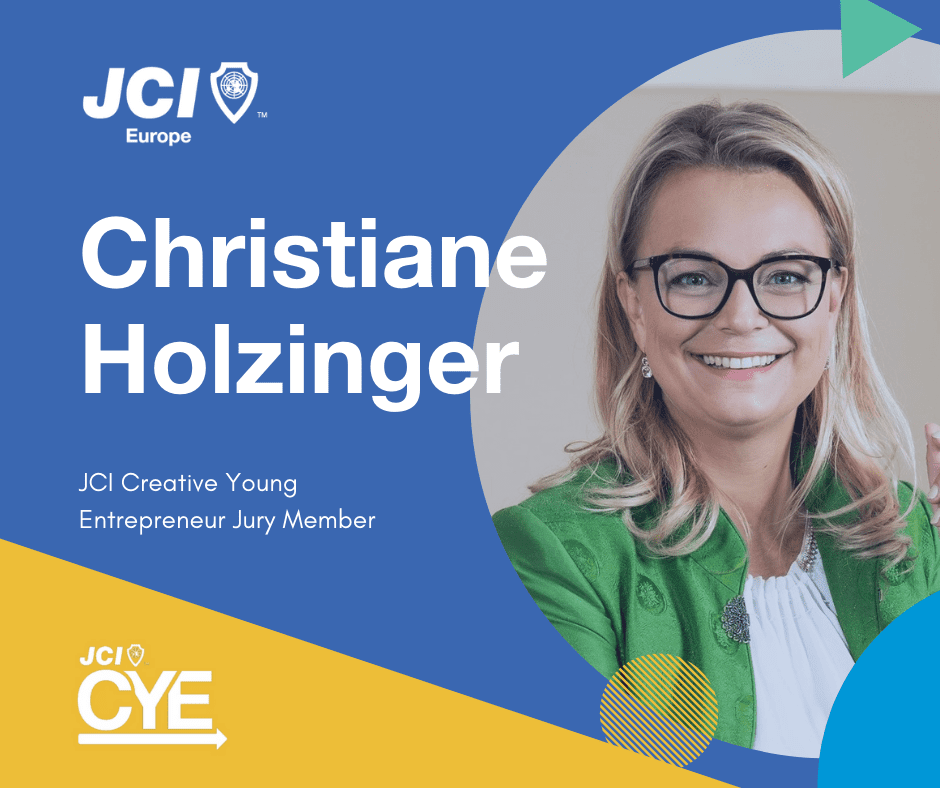 Christiane Holzinger is a certified tax consultant and managing director of the Klagenfurt and Vienna tax consulting firm 360° Business Planner GmbH. She is also the co-founder and managing director of the startup company Start-up Stars GmbH. Since 2019, Ms Holzinger has served as President of Junge Wirtschaft, an organization of young entrepreneurs in Austria with 120,000 members. She is an expert in the field of contemporary corporate finance from crowdfunding to start-up topics and grants. Christiane supports visionaries, founders and game-changers in positioning and marketing their ideas. Her professional network extends to international business angels, venture capitalists, investors, innovators, founders, journalists and media professionals.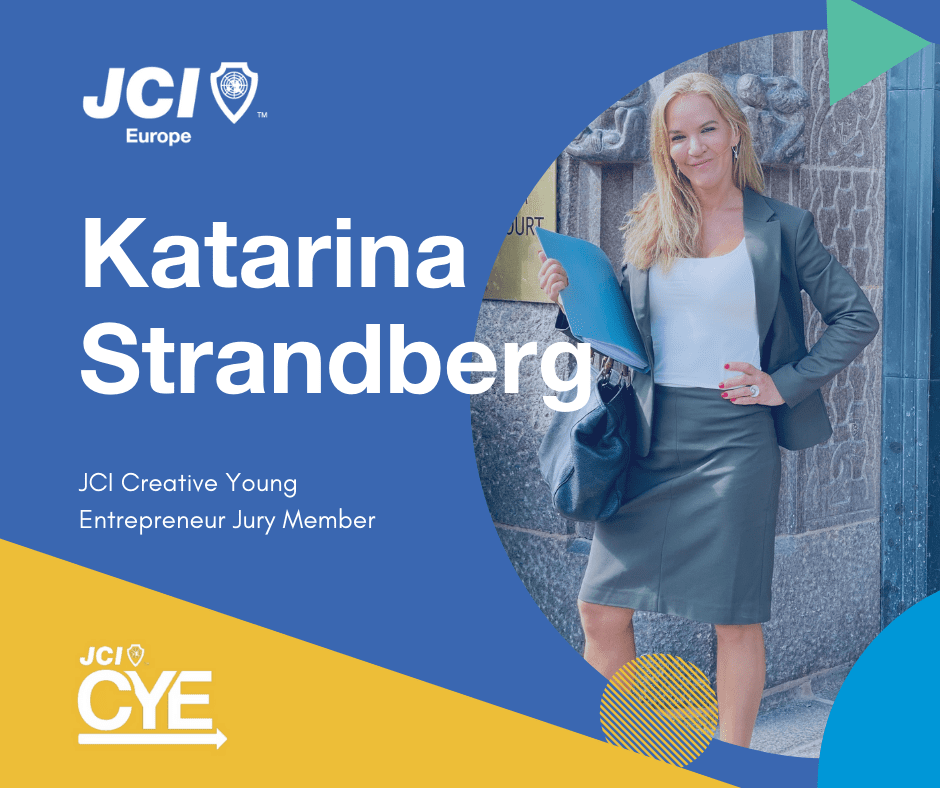 Katarina Strandberg ​is a business lawyer, angel investor, advisor and expert on the international investment process and company governance. She co-founded and serves as CEO of The Swedish Villa, a community of top-tier independent creatives in marketing and communications with offices located in Stockholm and New York. Katarina focuses on advising start-ups, venture capitalists and company management. She is specialized in business development, corporate governance, fundraising, commercial agreements and management incentives. Her experience also includes being appointed as an expert in legislative work under the Swedish Minister of Financial Markets. Strandberg has held numerous speaking engagements and lecturing assignments. She holds various international positions such as International Partner from Sweden in the World Business Angels Investment Forum (WBAF), one of JCI's partners.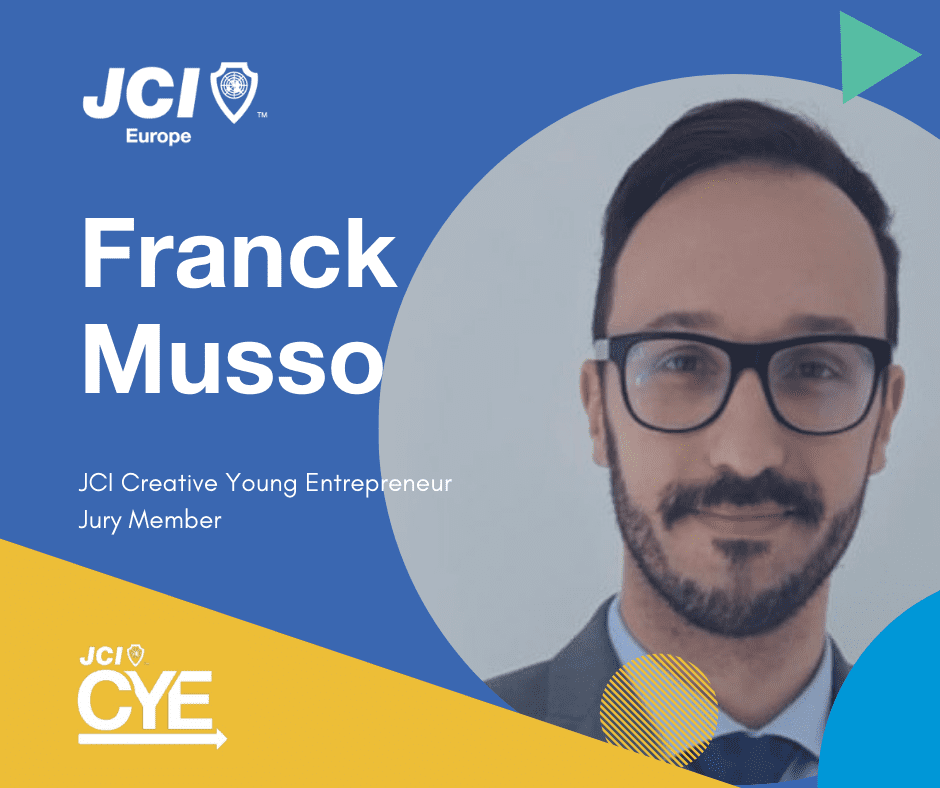 Franck Musso grew up and studied in the Principality of Monaco before moving to Japan, where he lived and worked for several years. He holds a degree in banking and finance and has worked in CFM Indosuez Monaco wealth management for over 10 years as Senior Vice President, Senior Banker in the Oceania/Pacific team and Sales Associate. In 2019, Mr Musso joined Pleion Monaco SAM, a wealth management subsidiary of Pleion Group, one of the leading wealth managers in Switzerland. As Senior Advisor, he focuses on HNWI Global Wealth Management, as well as direct client management and business development in Monaco through external prospecting, fundraising and attracting new clients.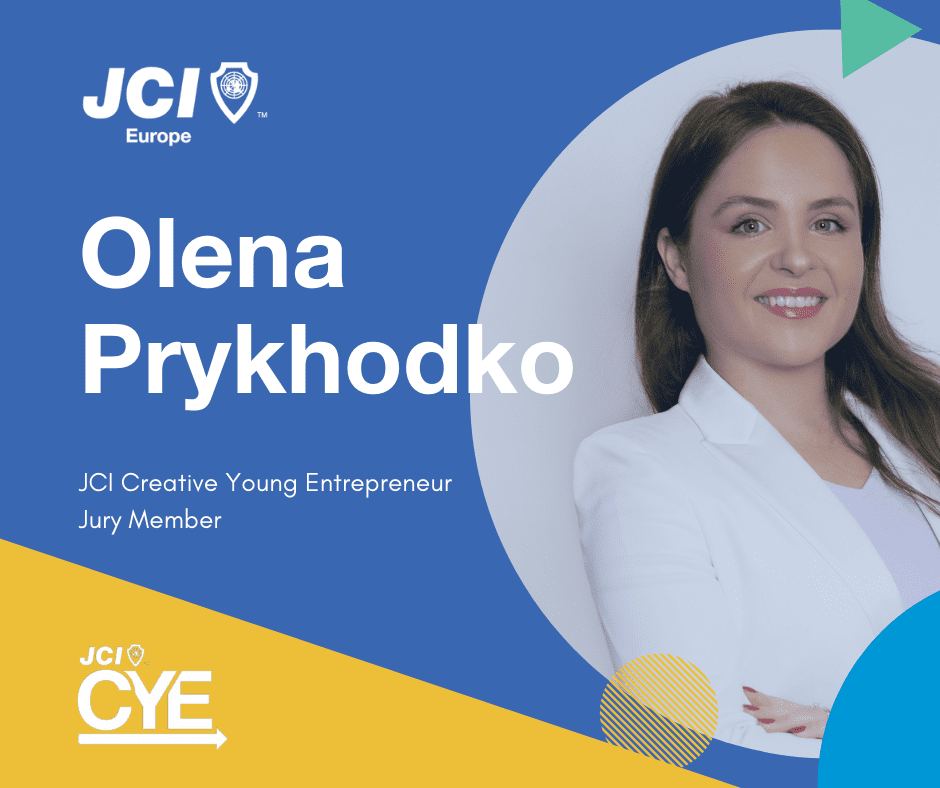 Olena Prykhodko holds a master's degree in Law and is currently writing a PhD in Constitutional Economics. She is co-founder and managing partner of Modelex Education Monaco, a center for academic excellence in the Principality of Monaco and a Cambridge International School. As the 2018 JCI Monaco National President, she organized various entrepreneurship events and helped attract more than €200k to finance start-ups. Olena was awarded the State Medal of Ukraine for her outstanding contribution towards youth development and served as the Advisor to the Mayor of Kharkiv in charge of international cooperation, where her service contributed to the creation of Kharkiv Municipal Startup Centre. She currently holds the office of 2021 JCI Vice President, assigned to Austria, Germany, Belgium, the Netherlands, Russia and Switzerland.
We're excited about the expertise offered by this esteemed panel of judges and we are looking forward to the start of the first official Creative Young Entrepreneur competition this year, similar announcements will be made for the rest of our events. Read more about the program requirements and register today.
For more information on the programme, please consult the CYE Toolkit on the JCI Library or our Trello board.