After the great success of the two previous editions with 300 attendees, JCI Oudenaarde (from the region of Flanders) is organising The Start-Up Factory 3.0 on November 4 2021 in the Willy Naessens Group company (a very succesful and known entrepreneur).
Concept
Four successful Start-Ups tell us what idea they had, how they started their entrepreneurial dream, what path they have followed and what their vision is for the future. Afterwards there is a panel discussion with the start-ups and none other than Davy Demuynck, founder – CEO Ion, participates in the panel discussion.

A lot of knowledge will be shared. Traditionally, self-made man Willy Naessens is present. At the previous editions, JCI Oudenaarde welcomed Gunther Ghyssels from Get Driven, Wout Meuleman from Beerselect, Matthias Browaeys from WinWinner, all of them very successful startups…

Networking
This will be followed by an extensive network reception, where those present can exchange ideas and have a nice time together after the heavy corona period. It will once again be a pleasant gathering over there at Willy Naessens Group.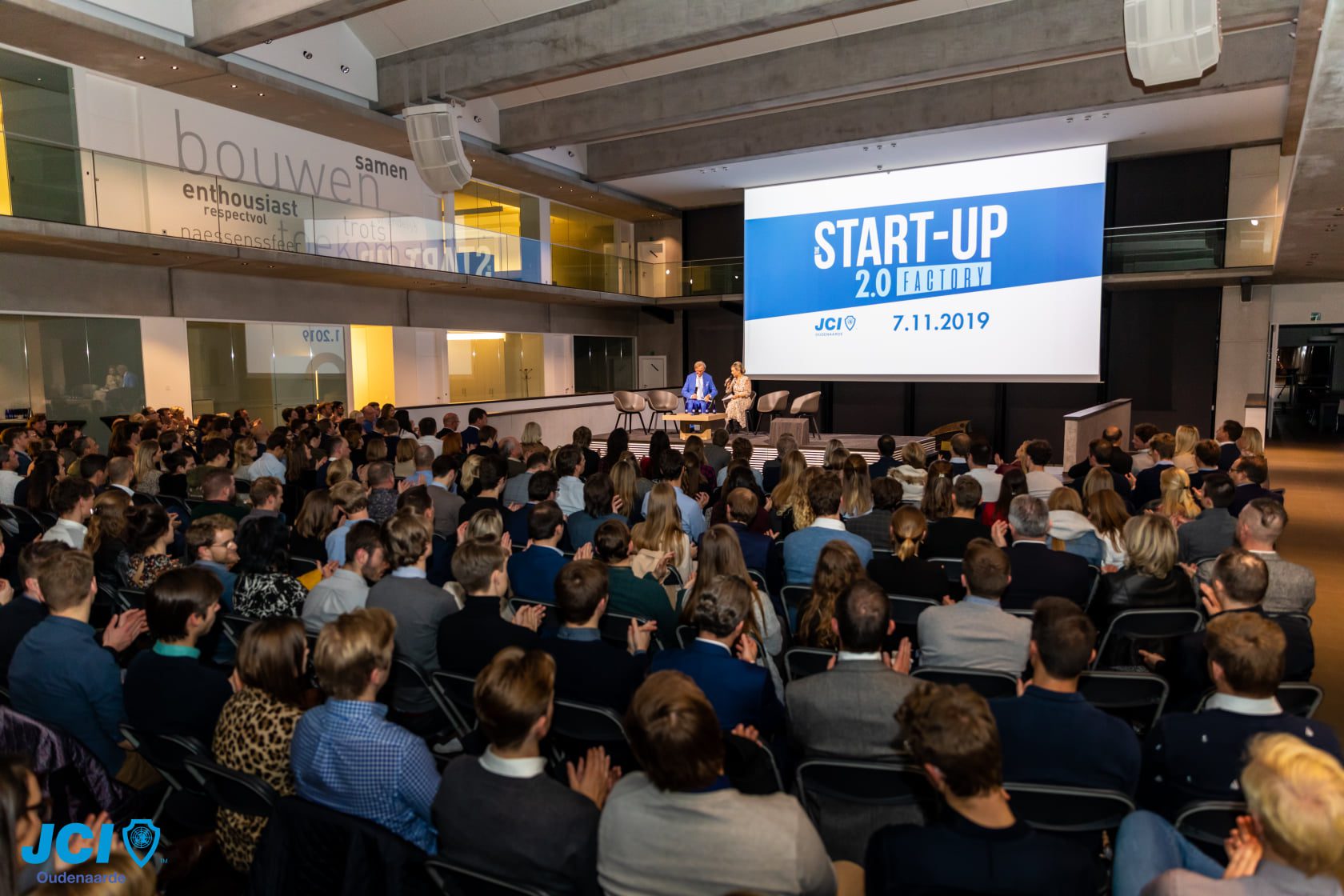 RISE-project
The goal of The Start-up Factory is to inspire, motivate, create an 'enthusiasm' to do business and to persuade anyone who hesitates to show their entrepreneurial idea to start! JCI Oudenaarde is again aiming for 300 attendees for their event. And when we started writing this article…the 2021-edition was sold out! 🙂 Rebuilding our economy is a priority in Belgium.
This event is a perfect example of a RISE-project: rebuilding our economy by motivating new entrepreneurs to take charge and launch their business.
Author
Kjell Spruyt
Director Communications 2021-2022
JCI Vlaanderen vzw