JCI EDC
JCI European
Development Council
The JCI European Development Council is an elected body within JCI Europe and works towards growth of current Local and National Organisations and develops new Organisations in countries where JCI is still not present.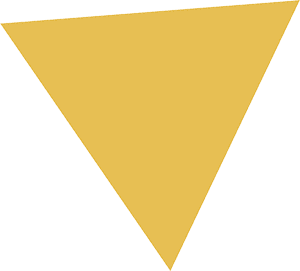 Development
Develop JCI presences in European countries without National Organization representation.
Support
Assist existing National Organizations with growth and development.
Click here to learn about the purpose of the EDC
The aim of the EDC (JCI European Development Council) is described in Article 1.4 of the guidelines:
The JCI EDC can actively seek to establish a JCI presence in European countries without National Organisation representation in cooperation with the JCI Membership Growth & Development Director.
In cooperation with the JCI Executive Vice President assigned to Area Europe or the JCI Membership Growth & Development Director for Europe, the JCI EDC can coordinate with JCI Vice Presidents about necessary support to and actions in National Organisations with
potential or provisional affiliation.
In cooperation with the Executive Vice President assigned to Europe or the Growth & Development Director for Europe, the JCI EDC can assist JCI Vice Presidents active in existing NOMs with growth and development issues.
In cooperation with the Executive Vice President assigned to Europe or the Growth & Development Director for Europe, the JCI EDC focuses on development programs for National Organisations in Europe.
The main tools available to the EDC are: the Plan of Action, the development grants, communication as well as the board members experience.
There are a number of events that EDC hosts. Mainly the Growth & Development Academy, The G&D Masterclass and the Local Growth & Development Academies amongst others.
The JCI European Development Council is made up of elected members who have the opportunity to hold their leadership positions for one year.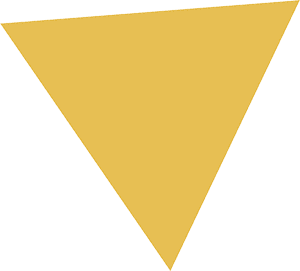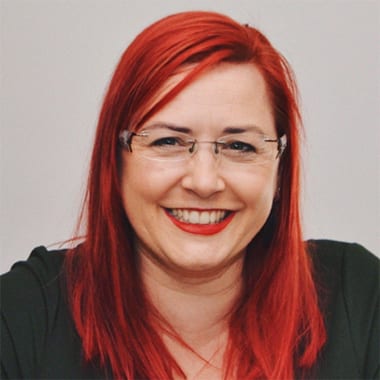 Jana Havlíčková
Chairperson for the European Development Council
Learn more
I was born on May 12 1983 in the capital of
beer, the heart of West Bohemia, Pilsen. With
the exception of living two years in the UK and studying one year in Finland, I have lived here all my life. I studied Sports Grammar School, played handball and volleyball. I went on to live in the UK and after returning to The Czech Republic studied linguistics – Business English and French (B.A.). Already during my studies I started teaching at the same university and later left it to do an MBA in Management and Marketing.
For 7 years I was the branch manager of the fastest growing branch of the second largest Czech language school and through superb customer care tripled the profits while lowering advertising costs to minimum. I left to start my own training agency and fully develop business networking franchise in our region.
I live by my mojo LIVE – LEARN – TEACH – REPEAT and networking is my lifestyle. Therefore all my activities are focused on improving the local community and supporting local entrepreneurs and businesses. I currently teach at a local university, run my own training business, organise events for people with entrepreneurial spirit and also have a place on the managing board of a local NGO which is building a local start-up community. I have also been on numerous juries in various competitions for both young and established entrepreneurs and mentor startups at hackathons. My goal is to create a city I want to live in. A city that cooperates and collaborates towards a common goal – being the best place to live for happy people. Apart from being a JCI member I was also one of the founding members of Action for Happiness.
Česká Republika and Global Gratitude Summit Ambassador. I have recently left the Action for Happiness team to make more time for my studies and JCI activities. I run a business networking franchise and organize meet-ups for people from various sectors in collaboration with my local JCI organization JCI Pilsen. One day aoer the COVID lockdown was announced ( March 17, 2020) together with my business partner we started a new networking franchise which has since then opened 17 business networking clubs in several regions of the Czech Republic.
In JCI I have held all the positions on the local as well as the national level at some point in my JCI-career, organized our first online Czech Academy, 2015 National Convention and successfully continued our long-term strategy which was started in 2017 and still continues. My JCI training career started in 2014 during the WC in Leipzig and I have since then run training in Istanbul 2015, Tampere 2016, Riga 2018. I am proud to have worked on and chaired the JCI Europe Business Platform Task Force, co-de-signed JCI Europe mentoring and enjoy working on the online version of Growth and Development Academy. In addition I was happy to take the opportunity provided by COVID-19 and started on-line training for various JCI organisations all over the globe – just to mention a few international ones that involved global teams of trainers: Global Effective Communication involved 4 trainers from 4 JCI areas, JCI Galway Effective Weekend and EDTECH by JCI Sri Lanka (Webinar series).
For the past three years I have been working on the JCI MADDOG pack team and co-wrote My Awesome Development Diary of Opportunities and Growth which helps members get the best out of their time in JCI
just like I have done and hope to continue doing in future.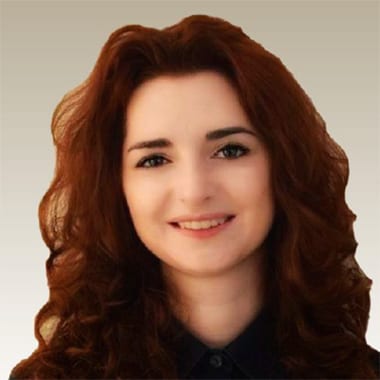 Alexandra Botoș
European Development Councilor for Intensive Support
Learn more
I am the proud founder of Business
Sustainable Solutions, a company that
focuses on helping SMEs to get through
difficult times. I am also a chartered
accountant and a certified business coach.
Born on the 06 of September 1990, in Romania. I started my career by working at our small family business. I worked at our accounting firm for 11 years now and I have been for 7 years the Chef Accountant here. Currently I am in the finishing phase of my Ph.D studies or so I hope, after the pandemic is over. The topic of my Ph.D thesis is Internal Control Models for diminishing informational risk and anti-fraud with impact on financial reports at SMEs (small and medium sized enterprises). I am ambitious and like to challenge my own capacities. I am an analytical person, and love the process of problem solving. As a coach but also as a leader I like to help people get out of their comfort zone. I am a pure blooded optimist and always try to find the opportunity in every challenge. I am very motivated when the task at hand implies learning something new and I do my best work when working in a team or as a
team leader.
JCI has been my first interaction with a non-profit as a volunteer. In JCI I believe that my most notable achievement was being a Local President with includes receiving the JCI Senator title, it was the most fulfilling experience in my JCI career. I believe there is nothing that can make you feel more accomplished than the trust, love and support you get from the people you lead.
I joined JCI in 01.02.2016 after I had been an aspiring member for JCI Târgu Mureș the previous 6 months, this meant I participated at events, sometimes I helped out at events and participated at a teambuilding. In my first year I was named and assumed Project Manager roles in 3 local projects. The
next year I became a Local Board Member as VP Executive/Projects and received the reward for Most Outstanding New Member in Europe (at the EC in Basel) and Most Outstanding Member in Romania. In 2018 I became a national board member as VP Economic Policies and coordinated the largest team that this department had of 11 members from all the active local chapters. In 2019 I was most glad to be voted as Local President in JCI Târgu Mureș, local organization that received the award of Most Outstanding Local Organization in Europe at the European conference in Lyon that year.
I have also received the award of Most Outstanding Local President from JCI Romania and the Senator status from my local organization during my year as local president. As for this year I am proudly serving as the National Vice President of JCI Romania in the role of International Affairs, coordinating a team of 8 local vice presidents from all active local chapters and am very proud of them, especially since more than half of my team decided to apply for the local president role for 2021.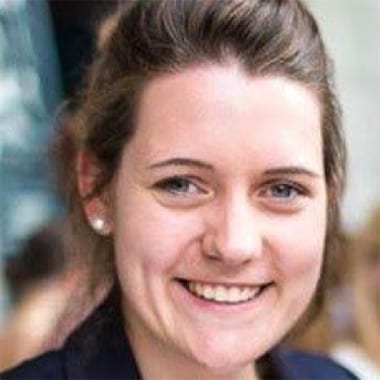 Laurence Schuurman
European Development Councilor for Intensive Support
Learn more
I was born on June 30th, 1988 in Verviers,
Belgium. I hold a master's degree in
international management from University of
Liège (Belgium).
I joined Capgemini in 2011 where I performed various roles. Believing in diversity and
authenticity, I have been at the origin of several initiatives across Europe and in the US to provide platforms to enable colleagues to explore their talent. Having had roles both on the client side and internally, I have the client at the heart as well as continuous performance improvement. I am inspiring thought leader and active connector. I have lived in Spain, Denmark, The Netherlands, the USA and resides currently in Belgium. I am now IT project Manager currently looking for a new challenge in line with my values.
Awarded "ICT Lady of the year 2018" by Datanews, Belgian specialized IT magazine as well as awarded
Most Outstanding JCI Local President on national level, I have illustrated myself both
professionally and in the non-profit world. Besides JCI, I am on the Board of Dwengo. Dwengo organizes the WeGoStem action which is a yearly action at primary school in Belgium where kids
build a drawing robot to inspire them about STEM (Sciences, Technology, Engineering and
Mathematics).
I joined JCI in April 2016 and am now part of JCI Gaume (Belgium).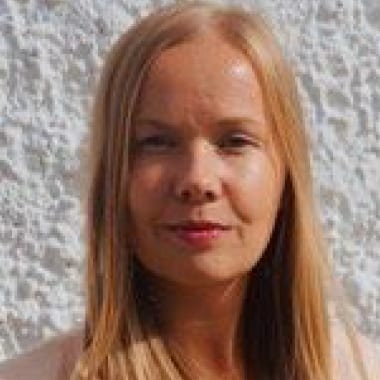 Heidi Pedersen
European Development Councilor for Skills Boosting
Learn more
I like challenges. Growth and Development
can be both uncomfortable and beautiful. A
balance between today's knowledge, resources and priorities with the needs of the
future. To create a sustainable community that we can be proud of. That's why I got a bachelor in Development and innovation, later on also a master in Decision analytics.
As a Decision analyst and trainer working with performance, innovation, strategy and team dynamics I strive to use my knowledge to challenge our state of mind. Create an arena where we can focus on everyday mental health and help people believe in themselves and what they want to achieve in their life.
Combining knowledge of psychology and business.
I joined JCI in 2015 and have never been bored since. Always on the go. So much to learn and many people to meet. As a creative person it is heaven. A playground where you can test your ideas but also make mistakes in a safe arena. I love that I get to be an important part of my local community. Build bridges on a national level. Have an open door to the world on an international arena.
"And above all, watch with glittering eyes the whole world around you because the greatest secrets are always hidden in the most unlikely places".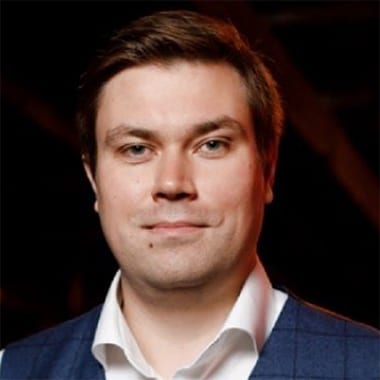 Grigory Gorchakov
European Development Councilor for New Organizations
Learn more
I'm an entrepreneur. In his work he paid a lot
of attention to promotion and PR. I am well
acquainted with modern social networks, I
have over 20 thousand subscribers on
youtube, over 160 thousand subscribers on
instagram. I know the promotion mechanisms.
I also have many friends and acquaintances who live in countries that do not yet have a JCI, these are countries such as Belarus, Armenia, Georgia, Kazakhstan. Therefore, I will be able to facilitate the opening of new potential organizations in these countries.
I am an entrepreneur, I plan and manage my time myself, so I can always make time for classes at JCI.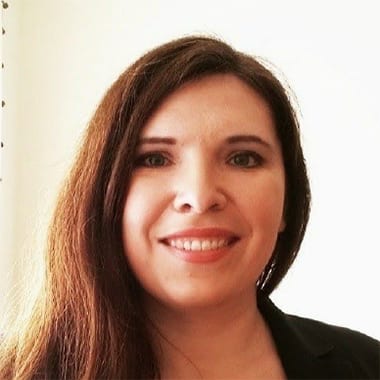 Joanna Mamczur
European Development Councilor for Local & National Collaboration
Learn more
I am internationally educated Attorney-at-law
(Adwokat) with Executive MBA diplomate;
born in year 1983 in Poland. Lawyer, author,
entrepreneur and mentor for young professionals and startups – with passion for
applying sustainability in business.
By the age of 25 years old, I had graduated from three Masters' Degrees – Polish Law, French Law (Paris, France), International Financial Law (Frankfurt am Main, Germany) as well as Postgraduate studies in French Law. One of my final dissertations, graded summa cum laude, was in international commercial law comparing the Polish and French legal systems. After working for renown international business law firms I completed advocacy clerkship and professional examinations in Warsaw to become fully qualified attorney-at-law. Subsequently, I decided to become an entrepreneur and founded my own law advisory boutique branded Mamczur Law Firm.
Before joining JCI in 2016 (Wrocław LOM), I was the Board Member of the Young Polish
International Network and of a local chapter of the European Law Students' Association.
Since 2018 I have been serving on the National Board of JCI Poland as the Deputy President and the National President 2019 and 2020 and am certified as a JCI trainer.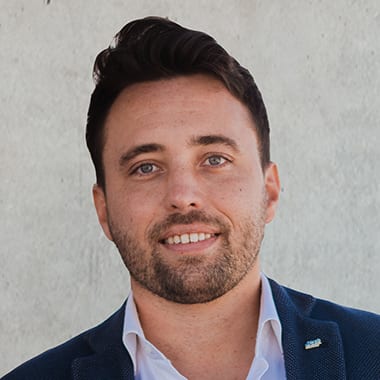 Markus Behmann
European Development Councilor for Impact & Promotion
Learn more
Born May 9, 1989, in Hanover, Germany. I
hold an Executive Master of Business
Administration (MBA) from the University of
Malta and work as Managing Director of VEO
Capital, owning several online- and
health-related businesses in Europe.
I reside in St. Julian's, Malta, after emigrating 11 years ago from Germany. I joined JCI La Vallette in 2017, graduated from the JCI Japan Academy in 2019, and became JCI Malta National President in 2020.
Internationally, I also serves as 2020 Chairperson of the JCI Europe Communication Taskforce and as
Member of the Business Taskforce.
Coming from an entrepreneurial family, I learned early how to start an enterprise, even with limited resources. While running businesses and voluntary organizations have differences, they also have many things in common that can be used to facilitate sustainable growth and member satisfaction – even with limited resources. Owning small businesses in Germany and Malta gives me an understanding of the big cultural and structural differences in Europe that make 'one size fits all' solutions impractical and provides me with the experience to come up with custom solutions that can serve all Local and National Organizations, taking their differences into account.
Having my own business allows me to operate outside standard working hours and to allocate my time flexibly between any tasks where required. Apart from fulfilling the general tasks of the position, my main goal will be to use as much time as possible inform and educate members about growth and development tools available, facilitate knowledge sharing and to boost JCI Europe's and the EDC's visibility.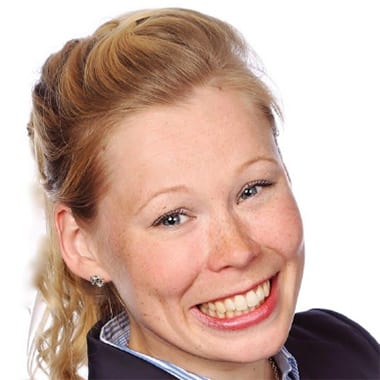 Maria Arjonen
General Legal Counsel
Learn more
The core values of a lawyer are loyalty,
independence, avoidance of conflicts of
interest, confidentiality and integrity. To
lawyers, these are not just fine words, but a
daily guideline for the professional work.
These are quite close to JCI values. Before
beginning a legal career, lawyers must commit to the ethical guidelines for the profession.
The above-mentioned values are explained in more detail in the Code of Conduct for lawyers, which also contain a thorough description of how they should be implemented in the daily work of a lawyer. Our values are genuinely reflected in the everyday work, but also in the voluntary work where lawyers participate, as the activities of every lawyer during work and in their free time are supervised. This will help me to succeed in this position, if elected.
I have an extensive and diverse experience in water supply and environmental issues, as well as public procurement. In particular, the water and environmental side agreements and licensing processes are close to the heart. In addition, I have successfully handled many contract negotiations, appeals and market law proceedings.
I am accustomed to cooperating with various authorities and other stakeholders both at
home
and abroad. I have worked e.g. advisory services, as a corporate lawyer and in conciliation proceedings. I always strive to find cost-effective solutions.
As an entrepreneur I believe that combining cross-disciplinary expertise generates new, interesting ideas and responds to our customers 'challenges better than several separate expert services.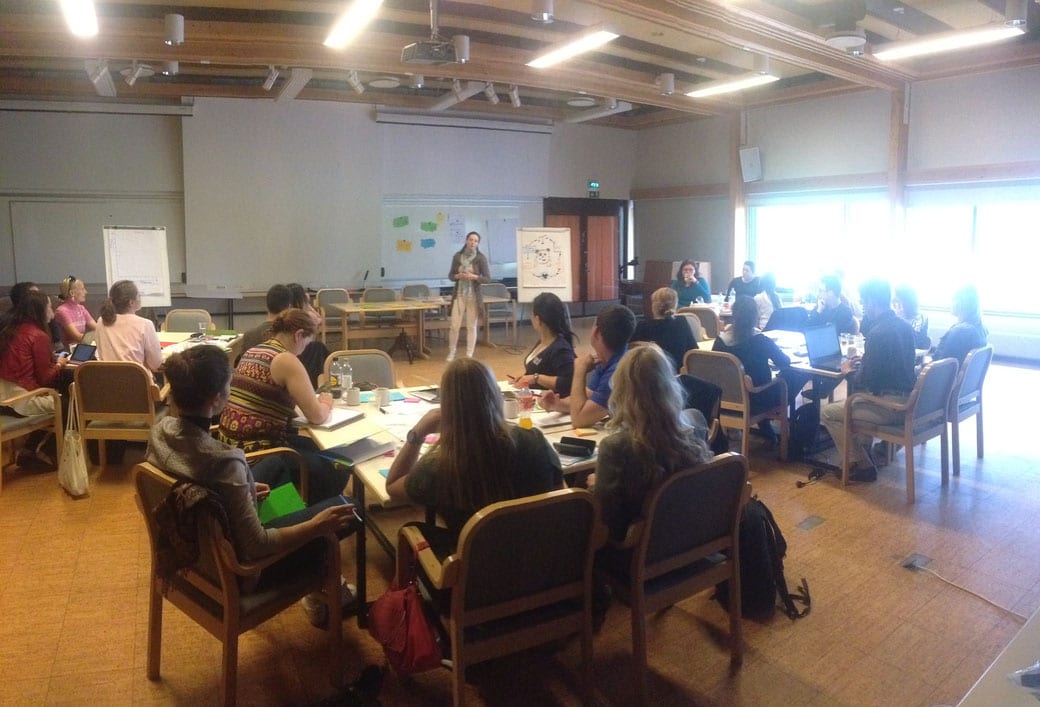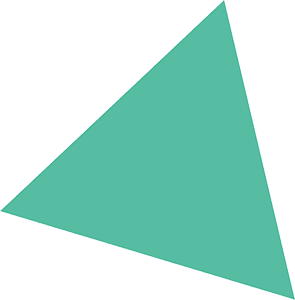 How can you benefit?
JCI EDC Tools & Activities
The main tools available to the EDC are: the Plan of Action, the development grants, communication as well as the board members experience.
There are a number of events that EDC hosts. Mainly the Growth & Development Academy, The G&D Masterclass and the Local Growth & Development Academies amongst others.
Stay up-to-date
Want to learn what we do? Check our latest news!