Team 2021
Board of Directors
JCI Europe's Board of Directors is made up of elected members who have the opportunity to hold their leadership positions for one year.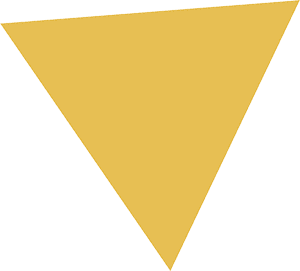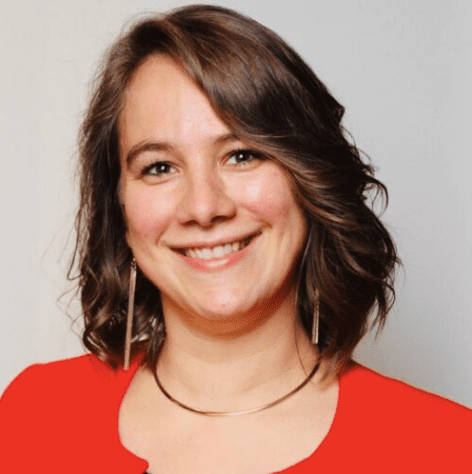 Céline Bleher
JCI Executive Vice President for Europe
Learn more
Born on July 22, 1981 in Saint-Mandé, France, Céline Bleher holds a master's degree in Human Resources and Economics. She works as Human Resources Development Director for LACROIX Group and lives in Angers, France. Céline joined JCI Angloulême-Cognac in 2008 and JCI du Saumurois in 2013. She became a Local President in 2010 (awarded Best Local President), then served as Appointee in charge of "International affairs" for JCI France in 2011, National Vice President in 2014 (Secretary General) and National President in 2015. At the international level, Céline has attended six JCI European Conferences, one JCI Conference of America and eight JCI World Congresses since 2008. She attended the German Academy in 2011 and the JCI Academy in 2014. She speaks French, English and German.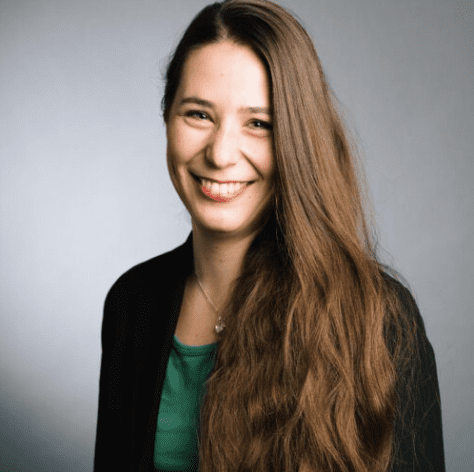 Manuela Weber
JCI Vice President for Europe
Learn more
Manuela Weber was born in Bavaria, Germany. She holds a master's degree in Business Administration and works in the IT field. She joined JCI Munich in 2013, became Local President in 2015, was a member of the Bavarian State Board in 2016 and 2017, got elected as JCI Germany National President in 2019 and served as JCI European Development Councillor in 2020. Manuela has attended six JCI European Conferences, three JCI Asia-Pacific Conferences and six JCI World Congresses. She has been honored as JCI Senator No. 77762. She speaks German, English and French.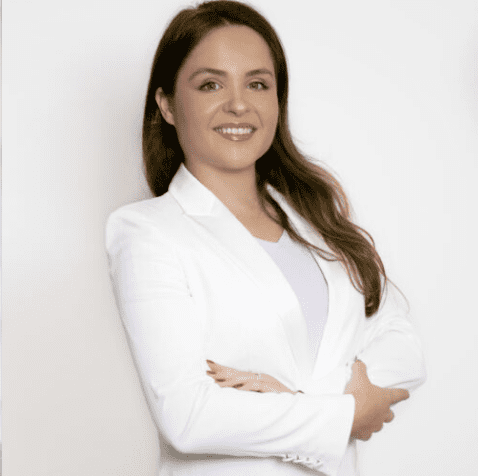 Olena Prykhodko
JCI Vice President for Europe
Learn more
Born on June 3, 1993 in Kharkiv, Ukraine, Olena Prykhodko holds a master's degree in Law and is currently writing a PhD in Constitutional Economics. She is Co-Founder and Managing Partner of Modelex Education Monaco, a Center for Academic Excellence in the Principality of Monaco. Olena joined JCI Monte Carlo in 2015. She became National Vice President in 2017 and was elected as National President in 2018. At the international level, she served as European Development Councillor in 2019 and was a member of the JCI Europe Partnerships Team in 2020. She has attended three JCI European Conferences, two JCI Asia-Pacific Conferences and three JCI World Congresses. Olena has also been awarded the State Medal of Ukraine for her outstanding contribution towards Youth Development, served as the Advisor to the Mayor of Kharkiv and discussed the challenges facing education today as a guest speaker at the Davos World Economic Forum in 2018. She speaks fluent English, Russian, French and Ukrainian.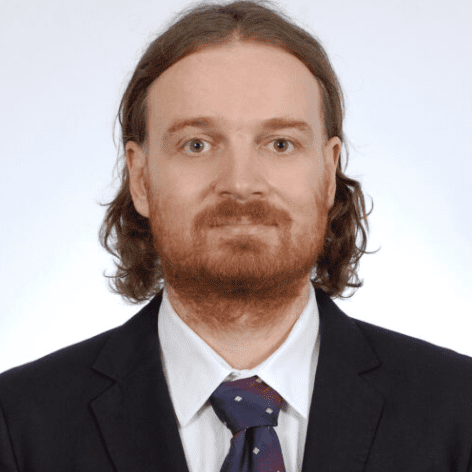 Drazen Stankovic
JCI Vice President for Europe
Learn more
Born July 8, 1983 in Sarajevo, Bosnia & Herzegovina, Drazen Stankovic holds a master's degree in Electrical Engineering and works as lead developer of a software manufacturing company. He resides in Belgrade, Serbia. Drazen joined JCI Belgrade in 2015. He became Local President in 2018 and National President in 2019. At the international level, Drazen served as 2020 JCI Europe Development Council Counselor. He has attended three JCI Area Conferences and one JCI World Congress. He has been honored as JCI Senator No. 78780. He speaks English and Serbian.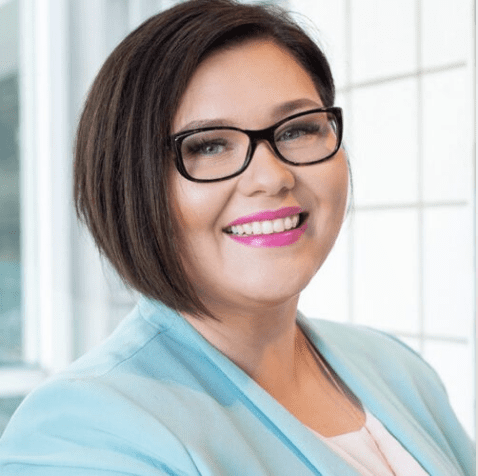 Michaela Palmberg
JCI Vice President for Europe
Learn more
Born April 26, 1985 in Kristinestad, Finland, Michaela Palmberg holds a master's degree in French and Financial Studies and works as an entrepreneur in a translation agency. She is an experienced professional in the field of linguistics. She resides in Tampere, Finland with her spouse Jani. Michaela joined JCI Vaasa in 2014. She became Local President in 2015, Regional Officer in 2016 and National President in 2020. Michaela has attended eleven JCI Area Conferences and five JCI World Congresses. She has been honored as JCI Senator #77781 and has been awarded for her leadership skills nationally. Michaela speaks Swedish, Finnish and English fluently, has a working proficiency in French and an elementary proficiency in German, Spanish and Dutch. She is a dedicated young leader who also serves as a City Council Member and Vice President for the Education and Welfare Committee in the city of Valkeakoski.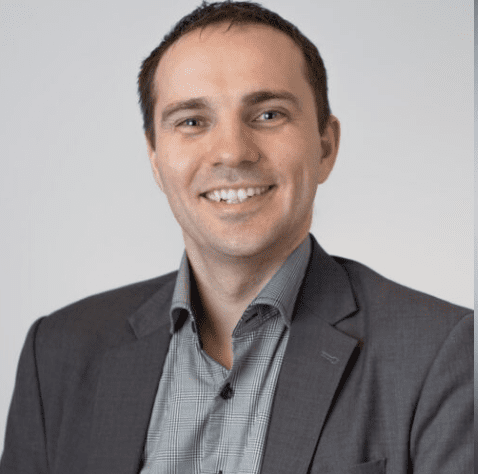 Geir Arne Aune Hovd
JCI Vice President for Europe
Learn more
Born on May 18, 1981 in Trondheim, Norway. Geir Arne Aune Hovd studied Technology management and psychology at Norwegian University of Science and Technology in Trondheim. He is self-employed and resides in Copenhagen, Denmark. Geir joined JCI Evolution (Trondheim) in March 2010. He became a local board member in 2011, Deputy National President in 2014 and National President in 2015. He has attended five JCI Area Conferences and six JCI World Congresses. He graduated from the 27th JCI Academy in Handa, Japan and has been honored as JCI Senator No. 74559. He speaks English, Norwegian and some German and Spanish.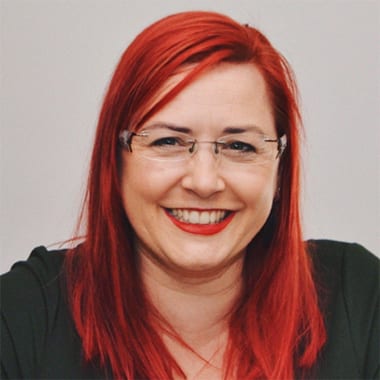 Jana Havlíčková
Chairperson for the European Development Council
Learn more
I was born on May 12 1983 in the capital of
beer, the heart of West Bohemia, Pilsen. With
the exception of living two years in the UK and studying one year in Finland, I have lived here all my life. I studied Sports Grammar School, played handball and volleyball. I went on to live in the UK and after returning to The Czech Republic studied linguistics – Business English and French (B.A.). Already during my studies I started teaching at the same university and later left it to do an MBA in Management and Marketing.
For 7 years I was the branch manager of the fastest growing branch of the second largest Czech language school and through superb customer care tripled the profits while lowering advertising costs to minimum. I left to start my own training agency and fully develop business networking franchise in our region.
I live by my mojo LIVE – LEARN – TEACH – REPEAT and networking is my lifestyle. Therefore all my activities are focused on improving the local community and supporting local entrepreneurs and businesses. I currently teach at a local university, run my own training business, organise
events
for people with entrepreneurial spirit and also have a place on the managing board of a local NGO which is building a local start-up community. I have also been on numerous juries in various competitions for both young and established entrepreneurs and mentor startups at hackathons. My goal is to create a city I want to live in. A city that cooperates and collaborates towards a common goal – being the best place to live for happy people. Apart from being a JCI member I was also one of the founding members of Action for Happiness.
Česká Republika and Global Gratitude Summit Ambassador. I have recently left the Action for Happiness team to make more time for my studies and JCI activities. I run a business networking franchise and organize meet-ups for people from various sectors in collaboration with my local JCI organization JCI Pilsen. One day aoer the COVID lockdown was announced ( March 17, 2020) together with my business partner we started a new networking franchise which has since then opened 17 business networking clubs in several regions of the Czech Republic.
In JCI I have held all the positions on the local as well as the national level at some point in my JCI-career, organized our first online Czech Academy, 2015 National Convention and successfully continued our long-term strategy which was started in 2017 and still continues. My JCI training career started in 2014 during the WC in Leipzig and I have since then run training in Istanbul 2015, Tampere 2016, Riga 2018. I am proud to have worked on and chaired the JCI Europe Business Platform Task Force, co-de-signed JCI Europe mentoring and enjoy working on the online version of
Growth and Development Academy
. In addition I was happy to take the opportunity provided by COVID-19 and started on-line training for various JCI organisations all over the globe – just to mention a few international ones that involved global teams of trainers: Global Effective Communication involved 4 trainers from 4 JCI areas, JCI Galway Effective Weekend and EDTECH by JCI Sri Lanka (Webinar series).
For the past three years I have been working on the JCI MADDOG pack team and co-wrote My Awesome Development Diary of Opportunities and Growth which helps members get the best out of their time in JCI
just like I have done and hope to continue doing in future.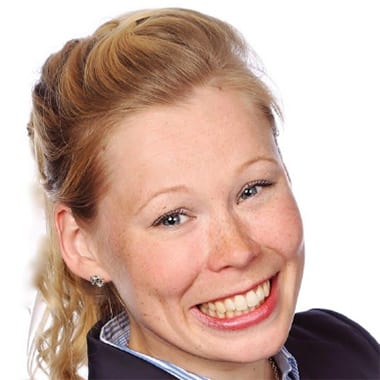 Maria Arjonen
General Legal Counsel
Learn more
The core values of a lawyer are loyalty,
independence, avoidance of conflicts of
interest, confidentiality and integrity. To
lawyers, these are not just fine words, but a
daily guideline for the professional work.
These are quite close to JCI values. Before
beginning a legal career, lawyers must commit to the ethical guidelines for the profession.
The above-mentioned values are explained in more detail in the Code of Conduct for lawyers, which also contain a thorough description of how they should be implemented in the daily work of a lawyer. Our values are genuinely reflected in the everyday work, but also in the voluntary work where lawyers participate, as the activities of every lawyer during work and in their free time are supervised. This will help me to succeed in this position, if elected.
I have an extensive and diverse experience in water supply and environmental issues, as well as public procurement. In particular, the water and environmental side agreements and licensing processes are close to the heart. In addition, I have successfully handled many contract negotiations, appeals and market law proceedings.
I am accustomed to cooperating with various authorities and other stakeholders both at
home
and abroad. I have worked e.g. advisory services, as a corporate lawyer and in conciliation proceedings. I always strive to find cost-effective solutions.
As an entrepreneur I believe that combining cross-disciplinary expertise generates new, interesting ideas and responds to our customers 'challenges better than several separate expert services.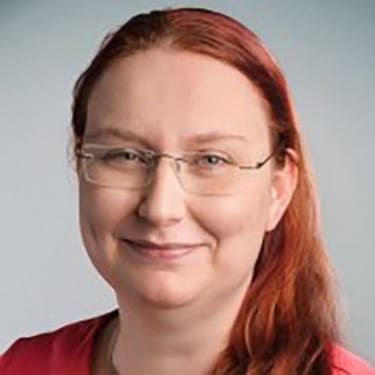 Learn more
Sandra Garn was JCI Germany National President in 2020 and is JCI Europe Treasurer in 2021.
Stay up-to-date
Want to learn what we do? Check our latest news!