In times where COVID-19 circumstances prevent us from travelling and meeting in person, in times where it is challenging to keep the (business) connection between the contintents, JCI Russia took the initiative to bridge the gap between Europe and Asia!
The vision? Gather over 3,000 people from over 40 countries for the first JCI Euro-Asian Online Business Conference and provide panels on international business and leadership.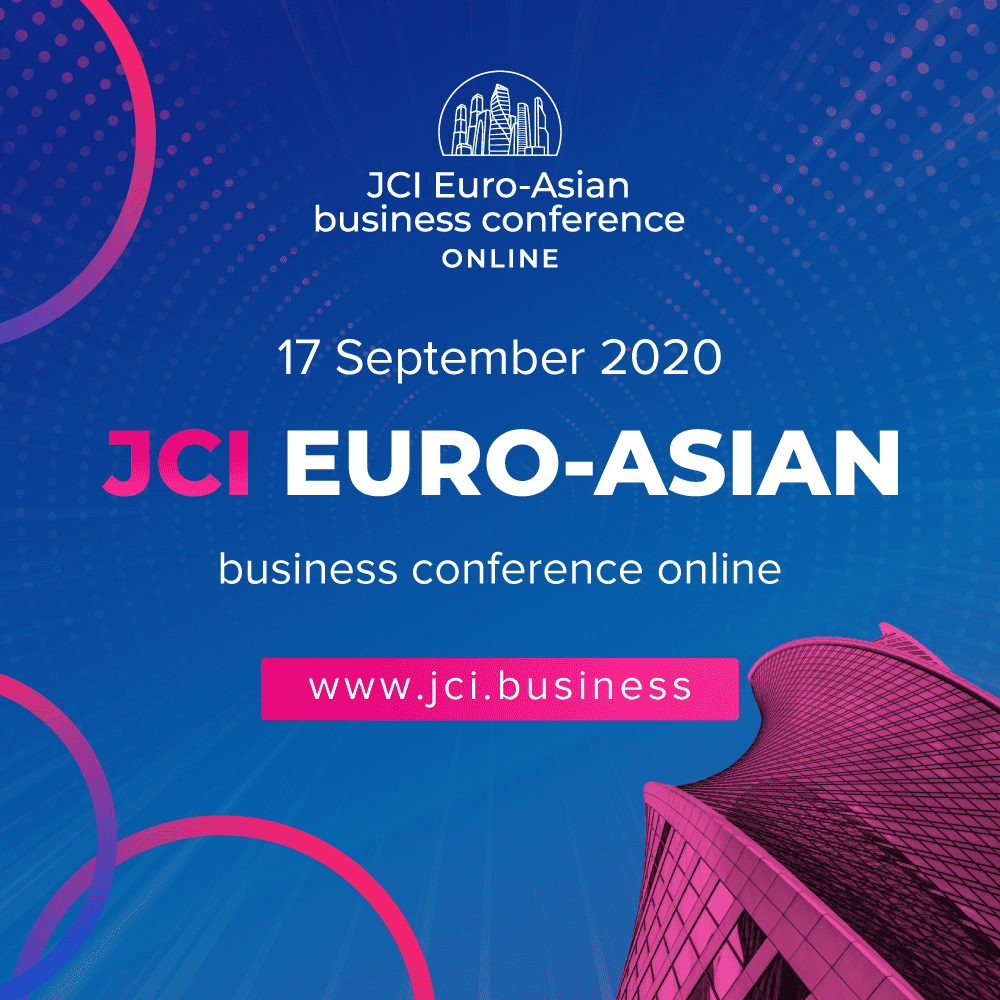 A packed main program
On Thursday, September 17th, the conference opened with welcoming remarks from a great line-up, including JCI President Itai Manyere, Head of the Department of Entrepreneurship and Innovative Development of Moscow Fursin Alexey, JCI General Secretary Kevin Hin and many more.
The program included sessions on international business best practices, keynotes from successful entrepreneurs, discussions on how business and JCI can develop in a (post-)COVID world and advice on how to boost your startup to international fame!
And a great variety of Masterclasses
You may think that this is already a huge amount of valuable content, but the conference did not end there! Parallel to the main program, the conference hosted a mind-boggling 4 blocks of side-content. Here you can get lots of stimulation to improve as leader – be it your own skills, be it the way for better education, be it the requirements and conditions for the Leader of the Future.  The Euro-Asian Business Conference put together enough information that those who only tuned into the main program could go back and fill another day with goodies.
Speaking of goodies: If you missed any parts of the conference, you can find all the programming recorded on the Conference Website! If you didn't already have plans this weekend – you do now!
Final Thoughts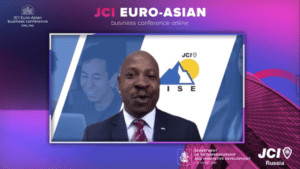 The conference provided many insights to a plethora of topics. But most importantly, it facilitated a conversation on how business can evolve and what JCI members can do to enable this evolution. JCI President Itai said it best: "Who else but JCI Russia to lead that conversation between Europe and Asia?"
The conference was a great success! Ca. 5700 people registered for the Conference, many more were reached through the Live Stream on Facebook. Impressive was the great technological setting of the conference together with the simultaneous translation to English and Russian.  So everyone here at JCI Europe would like to say kudos and thank you to Grigory and his team – you've set the bar higher for all of us!